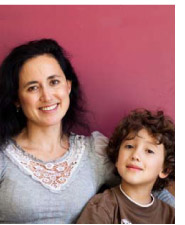 I was born in Mendoza, Argentina, "la tierra del sol y del vino" ("the land of sun and wine"), the province where Argentina's most famous wines are crafted. Mendoza is a land of breathtaking beauty, a mountain-flanked desert where rivers feed a bountiful oasis of grapevines, walnut trees, nectarines, tomatoes, garlic and all manner of vegetables and fruits. If ever there was a heaven for winemaking, Mendoza is it.

I belong to the fourth generation of an Argentine-Italian winemaking family. In our family, a child's entrance into the world of young adulthood was marked by a sip of velvety red wine mixed with soda at my grandfather's home. Wine has defined my life. My great grandfather founded the Catena Zapata winery here in Mendoza in 1902 after emigrating from Italy. My father, Nicolas Catena, a third-generation winemaker, helped pioneer viticulture in Mendoza; he's often referred to as "the Robert Mondavi of Argentina." Today, our winery is internationally known for its highly rated vintages and for its role in pioneering Argentina's malbec revolution.

My childhood was spent living in Mendoza, but I also spent a good amount of time in Buenos Aires, California, New York and Paris, studying language and visiting museums, opera houses and theaters with my culture-obsessed mother.

In 1982, my father, Nicolas Catena, who is also an economist, took a teaching position at the University of California. My family moved to Berkeley and my father commuted between there and Mendoza, where he continued to oversee the family winery operation. It was, coincidentally, the time of the Napa wine revolution, and my father, inspired by what he saw, embarked on a journey to redefine winemaking and viticulture back in his homeland. Over the next two decades, he pioneered the ascent of Argentine wine onto the world stage of wine.

After finishing high school in Berkeley, I attended Harvard where I studied biology (graduating magna cum laude). At the age of 21, the summer before I started medical school, my father invited me to travel to Bordeaux, France, with him as his translator. There I fell eternally in love with French wines, French art, and the traditions of French winemaking, where grapes made from old vines are the stuff of sublime vintages. I went on to attend medical school at Stanford. By the time I completed my medical training with an emergency medicine specialty in 1995, I had managed to taste most of the world's iconic wines and was becoming increasingly involved in the viticultural research program at Catena Zapata.

Throughout my time in medical school, my thoughts returned again and again to the vineyards of Mendoza. I grew increasingly enamored of the virtues of old vines. The French believe that an old vineyard (at least 25 years old) gives you better grapes. At that time, the conventional wisdom among leading winemakers in Mendoza placed little value on old vines, and even less on purchased grapes—"grower grapes," winemakers felt, were synonymous with poor-quality wine. After visiting the world's great wine regions in France, Italy, California and South Africa, however, I was convinced that the conventional wisdom in Argentina was outmoded.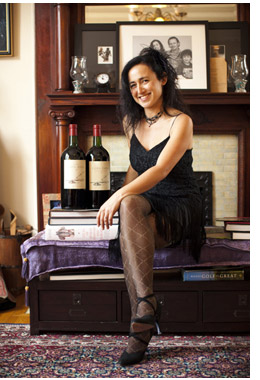 So, ten years ago, I took to the back roads of Mendoza, scouring the countryside in search of old vines. To my surprise and delight, I uncovered dozens of small, independently owned family vineyards planted with spectacular old-vine malbec, syrah and cabernet sauvignon grapes. These vineyards were a labor of love: The growers were barely able to make ends meet, and most of the old-vine grapes were being sold cheaply in bulk. Imagine a talented painter who spends her time painting walls and not paintings because no one recognizes her labor. I leapt at the opportunity to work with these growers to craft artisanal wines using their old-vine grapes. That trip deep into Mendoza was not just about discovering tangled old vines tended by passionate wine growers; it was, for me, an exhilarating journey into one of the world's most unspoiled paradises. It is a journey of discovery that I never tire of sharing with others. In 1999 I made my first Luca wines, named after my son. Ten years later, the old-vine grapes came through: Luca Malbec 2007 was named one of the world's 100 best wines in Wine Spectator.
Today, the family's winery, Bodega Catena Zapata, is known internationally for its highly rated wines and for its role in pioneering Argentina's malbec revolution. At Catena Zapata, in my role as President, I oversee operations, exports, and am intimately involved with our viticultural and winemaking program, including the blends and vineyard lot selections for all our wines. I am proud that despite the great deal of foreign owned wineries and consultants in Argentina, my country's most important exporter is our own 100% Argentine family owned Catena winery. For me, making and promoting our wines is a mission akin to that of an ambassador, whose responsibilities go well beyond any financial goals.
Currently I live in San Francisco and spend about one third of the year in Mendoza. I am a vintner, a businesswoman, a practicing physician, a medical professor at UCSF Medical Center, a mother of three, wife of one (Daniel McDermott, another ER doctor), and a world-wide ambassador for Argentine wine. I am also an author (Vino Argentino is my first book) and inventor, and on occasion, a good tango dancer. I am guided in all of my endeavors by the principles of innovation, hard work, and respect and kindness for all those in my path, whether a patient, a family member, a co-worker, customer, or business partner. My personal philosophy is to be "hard on issues, soft on people," a credo that I believe could (if not should) be applied to all the facets of life.